A developer who wants to squeeze four homes onto old railway allotments has been told that he must still move slow worms thought to live on the site – and warned he could be breaking the law by clearing it.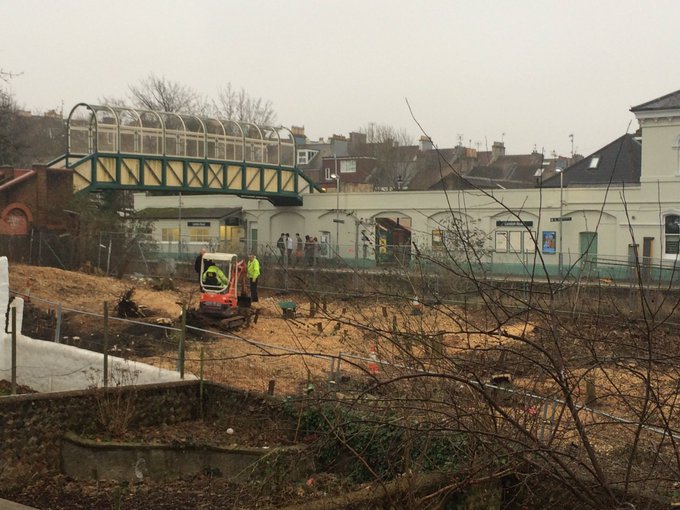 Brighton Housing Developments, owned by Swiss-based John and Nicola Panteli-Blackburn, bought the site to the rear of the Open House pub in Springfield Road late last year.
It came with planning permission for a terrace of four houses – but that runs out today (14 March), with the developer stuck between not being able to start official development because of the slow worms, and the planning permission expiring unless he does.
Just before Christmas, the developer applied to get a condition to relocate the reptiles removed on the basis that a wildlife survey had found no slow worms.
This year, the site has been aggressively cleared, and the developer's agents say this has been done on the assumption that no reptiles are living there.
But the county ecologist pointed out that the survey had been done at the wrong time of year when slow worms would have been hard to spot and may even be hibernating.
And the council has now rejected the attempt to clear the condition and says the relocation exercise must still take place – and warns that clearance of the site could be a criminal offence.